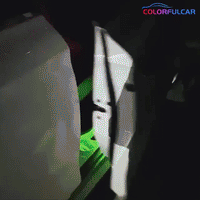 Auto Acrylic Magnetic LED Light Pedal
Make your car look stylish and attractive instantly improve the grade of your car
Meet this Automotive Magnetic LED Pedal
7 Preset Lighting Colors,Auto-Sensing
Support to Customize Any LOGO
SHOP NOW
Transform the Car by your way.
We now have a customized service available for LED Pedals. Be it your Name, LOGO or whatever you like, can be customized into the LED Pedals
SHOP NOW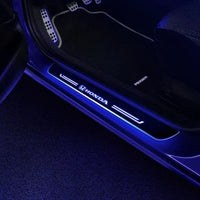 TESTIMONIALS
I 've been impressed, it's great, fantastic, I have easily installed it in the car and it is beautiful, thank you very much seller, very good and it's come very fast.

Aracelia V.
it's realling amazing LED Welcome Pedal for my new car. It can be recharged by USB, very easily installation.

Eric B.
Very easy to use. I love how it's rechargeable and you don't have to plug it in your car just to have it work.

Connie V.
Bought these for the style, look and the light up part to. It is a great addition to my car, I love it all the way around. I recommend this to anyone who likes cool stylish accessories!

John D.
Item's are very Beautiful quality superb seller. Very pleased with the service thank you. Speed shipping to Los Angeles California.

Carol M.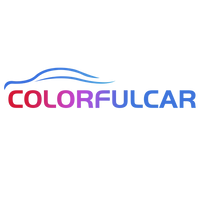 About us
The Best Shopping Experience
Since our first day in business, we are dedicated to pamper our customers with the best selection of products at unbeatable prices. The store has become synonymous with quality and we ensure a continuous variety of fantastic merchandise along with unique limited edition and seasonal items that fit any budget. Check it out and start shopping today!
Email us info@colorfulcar.com if you've anything for us!
Don't be shy!